The Challenge
Leading local transport company, Stagecoach West, wanted to promote the addition of 14 new state-of-the-art buses to its Gloucestershire fleet, the largest influx of new vehicles at one time in recent years, to residents in the area.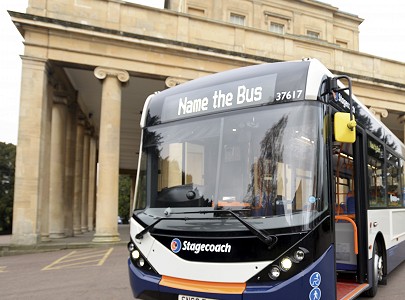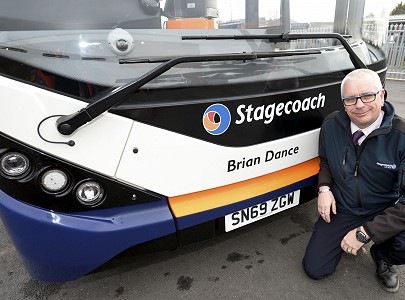 How We Helped
To celebrate the milestone and highlight the new features of the buses, we devised a creative campaign that would resonate with residents and drum up excitement about the new arrivals to the fleet, by asking them to get involved in a county-wide initiative to name each of the new buses.
The campaign, dubbed 'Name the Bus', was supported by a staged press outreach strategy, which built momentum as the competition progressed. The first phase announced the news of the 14 additions to the company's fleet and asked residents to suggest names for the buses. To encourage further conversation, we also utilised Stagecoach West's Twitter account and encouraged followers to submit their nominations using the hashtag #14newbuses.
This initial announcement allowed us to have meaningful conversations with the press about the initiative and ensured the public became invested in the campaign. The press release was accompanied by engaging imagery of the new vehicles parked outside a local landmark with the display reading 'Name the Bus' to add further media appeal to the story.
After receiving hundreds of nominations for names from the public, we produced a shortlist of the most popular entries. The list included everything from local personalities, such as Eddie the Eagle, Nicky Price, and Brian Dance, to bus puns and historical figures.
The second phase of the campaign saw us announcing the shortlist to the media and called for the public to vote for their favourite, with the most popular 14 set to be awarded to the new buses.
The final stage was the big reveal. The winning names were announced to the press and proudly printed on the front of each bus, allowing locals to spot each of the new buses driving around town.