The Challenge
The British inventors at Wow! Stuff wanted to introduce a brand-new collection of licensed Wizarding World products to a US audience. The range included over 20 games and gadgets inspired by the popular Harry Potter and Fantastic Beasts franchises – from Tom Riddles Diary and Hogwarts Mood Lamps, to an innovative Mystery Flying Snitch, plus much more.
Wow! Stuff wanted a comprehensive media and influencer campaign that would support conversations the business was having with US retailers. The campaign needed to reach millions of US consumers – both new younger fans and parents with a sense of nostalgia about the franchise – to create the demand needed to get potential stockists on board.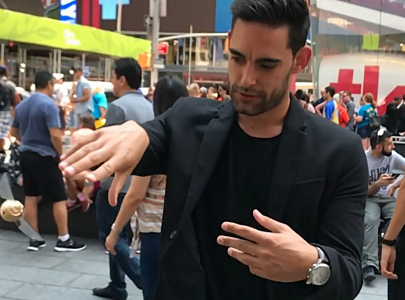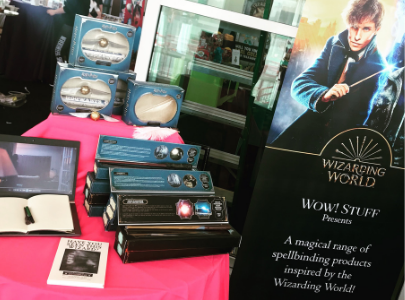 How We Helped
Energy PR supported Wow! Stuff's US takeover through several targeted tactics.
Firstly, we secured a stand at Sweet Suite, the 'Christmas in July' event where the US toy industry showcased new products ahead of the festive season at an event held in New York City. Attended by over 250 digital influencers and 150 members of the media, it provided the perfect opportunity to get the range in front of key influencers.
All media and influencer relations before, during and after the show were managed by the Energy PR team. On the day, we invited influencers to the stand to see live demonstrations of the products, specifically the amazing 'Mystery Flying Snitch', which appears to fly around in the air unaided, avoiding capture. After the show, samples were sent to key social media influencers for review, while visitors were also added to the Wow! Stuff database for remarketing.
Secondly, we set up a partnership between Wow! Stuff and The Toy Insider. This provides the best toy reviews for top toys and video games for children of all ages. As part of the partnership, the Wizarding World range gained inclusion in Toy Insider magazine and The Family Circle Gift Guide – both respected titles for providing pre-Christmas trend insights to the US toy market and to gift givers.
Finally, we entered the Wow! Stuff collection into all prestigious toy and game awards in the US – making it a multi award-winning range to present to retailers.