The Challenge
Linesearch BeforeUdig (LSBUD) is a central portal which contractors and the public can use to check what assets are under the ground in a particular location before they dig. In 2017, about 650,000km of Great Britain's utility infrastructure – underground pipes and cables – could be found through LSBUD. Whilst this was an impressive figure, not every asset owner was onboard as a member of the service. Furthermore, not everyone used the portal before embarking on an excavation project. LSBUD wanted to increase both its membership and portal usage.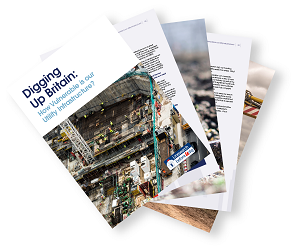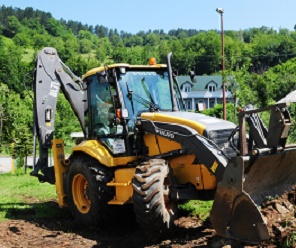 How We Helped
With over 4 million people completing a search on the LSBUD portal in the past two years we recognised that LSBUD had a huge amount of search data at its disposal. It had records of the numbers of searches being completed, where they were, the sort of construction projects they related to and who the work was being done on behalf of. We recommended harnessing this phenomenal data resource and using it to create an in-depth industry report – 'Digging Up Britain', which looked at the sheer scale of excavation work taking place in the UK. From this, we could extrapolate the volume of work being completed without any knowledge of the underground pipes and cables, deciphering the vulnerability of Britain's infrastructure and the safety risk to workers.
Using LSBUD's historical data we built a picture of the level and type of risks that our underground utility infrastructure is exposed to on a daily basis and, in turn, highlighted how vulnerable it is. The report was designed to provide people with a clearer idea of the breadth of problem, identify which industries and regions have the most incidents, analyse the effects of striking a pipe or cable and then look at the best practices – while at the same time positioning LSBUD as the industry experts and only major search resource in Britain.
Once the report was complete and downloadable from the LSBUD website, we issued a series of press releases that specifically targeted every key LSBUD sector – construction, telecoms, water, renewables, local authority, agriculture, housing and highways. We prolonged the campaign via social media activity and the securing of 10 expert articles in key media titles.
Every part of the media activity had a call to action that urged asset owners to make their information available on the LSBUD portal, and encouraged contractors to do a thorough search before every dig. On top of this, the Report was also a key support at LSBUD's Damage Prevention Day event, again underpinning LSBUD's knowledge, authority and ownership on the subject.